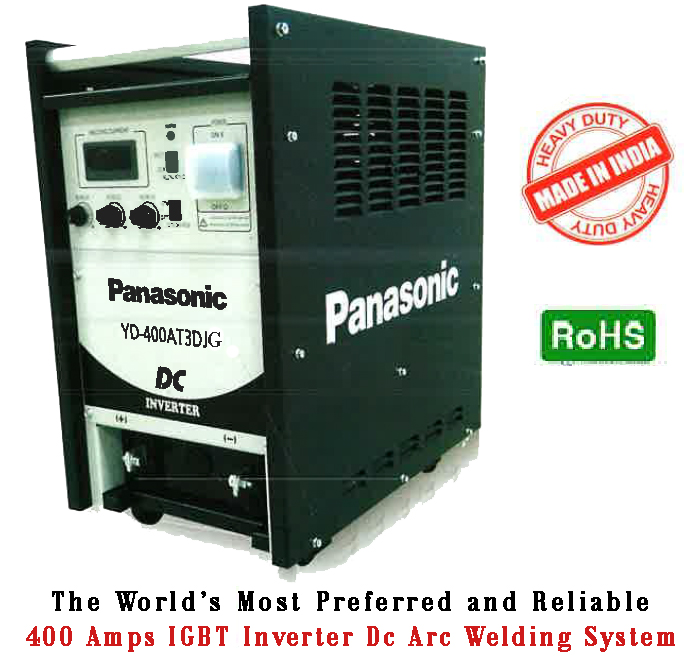 Features
---
IP 23 protection class makes this machine suitable for indoor and outdoor application.
High Ambient Temperature resistance up to 50'C- ideal for indian atmospheric conditions.
Allowable input voltage Fluctuation range up to +/- 20%.
Output Cable ectendable to 100 meters.
Double fan available for increased cooling efficiency.
Compatibility with DG Sets.
TIG Welding is possible with scratch start.
Suitable for all kind of acidic, basic, stainless, steel and low hydrogen alloy electrodes.
Unique design of three layer and four cabinet dust-free structure for safety of electronic components.
Stacking of machines is possible.
Wheels provided for better mobilization.