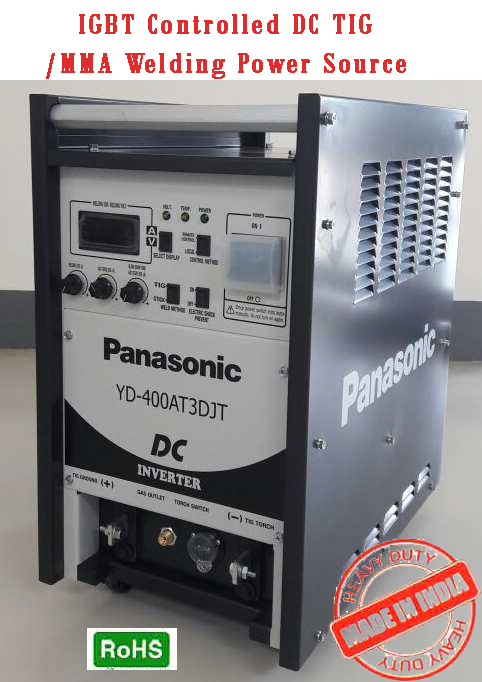 Key features
---
IGBT Inverter with PWM-controlled technology
IGBT-controlled method offers a light and compact machine and PWM-controlled technology offers constant welding current and stable welding characteristics.
Suitable for all kind of acidic, basic, stainless steel, cellulosic and low hydrogen alloy electrodes.
Allowable fluctuation range of input voltage is upto +/- 20%.
High ambient temperature resistance up to 50C.
Patented design of triple-tier and four cabinet.
Output Cable extendable to 100 metres.
Hot start and dynamic arc force controls.
TIG welding is possible with scratch start.
Compatibility with DG sets.
Rugged and robust construction suitable for operation in rough environments.
Excellent on-site service and technical support.